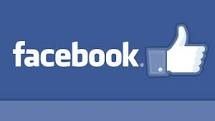 Forever Pine Performance Horses is  thrilled to announce our new stallion,  Blu Dualin Boon ! 
We were very fortunate to have found this great stallion while on a trip to Texas.

"Boon" is a 15.1hh Red Roan stallion, whom is an own son of the legendary industry leading, million dollar sire,
Once In A Blu Boon
Boons, mother is Fantastic Plastic, Ncha money earner of 50k, producer of Ncrha money earners including,
Fantastic Style, 2019 Reno non pro reserve champion. Fantastic Style is sired by Whittle Mike O Dual LTE 140k Ncha

Blu Dualin Boon is perfect fit to enhance our program, he 
is bred and built to deliver outstanding performance horses for any event whether its
 reining, barrels, roping, ranching or the show pen.



 
Where We Come From,

Our family has been in the quarter horse business for nearly 20 years and has concentrated on raising good looking, great minded equine athletes with bone and substance. These horses are generations of outstanding proven performance horses.
The corner stone of our program was our foundation sire Barry Pine a versatile AQHA champion stallion with points (ROM) in halter, reining and western pleasure. Barry Pine was the last living son of Poco Pine and out of the great legendary mare Codalena. Codalena was one of the highest ranked mares in AQHA history as far as all time leading dam of AQHA champions.

Our Focus
Through selective line breeding and modern out crossing our program is producing superior colts. we have something to offer for all disciplines. We have concentrated on maintaining foundation genetics in our brood mare band, the demand for great trainable bloodlines is even more important now then they were when Barry Pine, Poco Pine, Poco Bueno, and King were still alive.
These past champion bloodlines are the foundation and are sure to be the vidal out cross of the future. With mind, athleticism and conformation up front and center we have carefully selected some great out cross stallions with linages back to
Once In A Blu Boon, Wimpys Little step, Nu Chex to Cash, Smart Chic Olena, Dual Pep, Poco Tivio , Solanos Peppy San, Playgun, Sweet Little Pepto and many more modern AQHA, NCHA, NRCHA, NRHA champions!
At Forever Pine Performance Horses we strive to produce versatile equine athletes which have proven potential to be leading competitors.

Our family would love to show you around our ranch and show case the outstanding prospects that we have for sale at various levels of training. We also offer a limited amount of breedings  each year.